Blue Mountain Village Association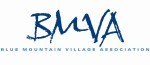 Position Title:  Events TeamReports To:      Events Coordinator & Staff SupervisorDepartment:    Marketing and EventsDuration:          Part-time weekends and holidays May 11 – June 30, 2018                          Full-time July 1 – September 3, 2018                          Part-time weekends and holidays Sept 8 – Oct. 28, 2018POSITION PURPOSE
To assist in the events tasks generated by the Marketing and Events team. Your priority will be to assist the Events Coordinator in the Village with the highest possible level of service, enthusiasm and professionalism.  In accordance with BMVA strategic objectives and yearly business plan, this position is responsible to execute experiential based festivals, events and activities in line with the Village brand experience.  
ESSENTIAL FUNCTIONS
As a Village ambassador, communicate and connect with resort partners, suppliers, stakeholders and visitors in line with the Village brand and BMVA strategy to develop memorable guest experiences through Village festivals, events, information and activities.
Facilitate outdoor movie nights including leading our guests in interactive games prior to the movies.
Work with entertainers and third party partners to ensure all Village policies are followed. (risk management, health and safety regulations, fire code specifications)
Perform special projects and other responsibilities as assigned.
Provide task oriented support to the Events Coordinator as required.
Other:
Regular attendance in conformance with BMVA standards, which may be established from time to time, is essential to the successful performance of this position.  Employees with irregular attendance will be subject to disciplinary action, up to and including termination of employment.  
Due to the cyclical nature of the tourism industry, employees may be required to work varying schedules to reflect the business needs of the Village.  Weekends are required.  
Upon employment, all employees are required to fully comply with BMVA code of conduct and approved fire and safety plan for the safe and effective operation of the Village facilities.  Employees who violate code of conduct or fire and safety plan will be subject to disciplinary action, up to and including termination of employment.  
SPECIFIC JOB KNOWLEDGE, SKILLS AND ABILITIES
The individual must possess the following knowledge, skills and abilities and be able to explain and demonstrate that he or she can perform the essential functions of the job, with or without reasonable accommodation, using some other combination of knowledge, skills, and abilities.
Must be able to speak, read, write and understand the primary language(s) used in the workplace.
Requires excellent communication skills, both verbal and written.
Many work tasks are performed independently. 
Complete knowledge of Village commercial partners, their products and services
Desire to participate as part of a team and demonstrate self-confidence, energy and enthusiasm.
Use effective listening skills.
Manage time well, correctly prioritizing tasks.
Ability to manage guest complaints
Physical Demands
Most work tasks are performed outdoors
Must be able to stand in an outdoor environment for up to 7-10 hours per day. Length of time of these tasks may vary from day to day and task to task.
Must be able to lift up to 15 lbs. occasionally and be in good physical condition.
Requires grasping, writing, standing, sitting, walking, repetitive motions, listening and hearing ability and visual acuity.
QUALIFICATION STANDARDSEducation
Grade 11  
Experience
One year of experience in the service industry preferred.  
Licenses or Certificates           
Drivers license required for the purposes of operating golf cart and/or gator.  
Grooming
All employees must maintain a neat, clean and well-groomed appearance.  
This job description is not an exclusive or exhaustive list of all job functions that an employee in this position may be asked to perform from time to time.
Who to Contact:
Please send your resume and cover letter to victoria@bluemountainvillage.ca.